Work With Us!
Being informed is the key to a smooth and successful home purchase. We want to arm you with the knowledge to make the best decisions and save you valuable time, money, and stress. A brief phone conversation with us may be life-changing. Whether you are looking to purchase a home for you and your family to live in, or if you're looking for an investment property, contact us.
---
Recent Blog Posts
oric Homes & More   As winter ends, give your home a complete physical—inside and out—to ready it for those warm-weather months ahead. By Merv Kaufman This year, many parts of the country have enjoyed such a mild winter that even in the Northeast, spring weather seems like it's just around the corner—if it hasn't […]
more >>
Window trim tip! I just trimmed out this window for one of my customers. They wanted to add 1 inch blinds on the inside of the window frame. There was only about a half inch space between the window and the sheetrock. I used 5/4 pine to pack out window, trimmed over that and installed […]
more >>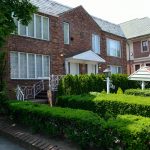 As the days get shorter and the weather gets steadily colder, homeowners across the country will see their power bills increase dramatically. Heating and lighting your real estate investment through the late fall and winter can cost you thousands if you're reckless. So don't be! Here are a few steps you can take to help […]
more >>
Testimonials
"They work hard to solve problems and do it with a high level of integrity.  Amazing to work with!"

John D.

Find Us On Facebook